A Safe Learning Environment
At The Apple Tree School in Houston, the safety and wellbeing of your children is our number one priority. As parents ourselves, we understand that you want nothing but the best for your children — including a safe, secure place where they can learn, grow, and explore. That being said, here are some of the safety features we have implemented at our private Christian school for the safety of our students and your peace of mind.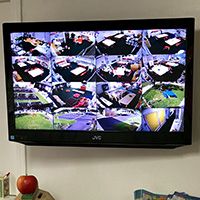 Live Streaming Video Cameras
Our early childhood education center is equipped with live streaming video cameras inside and out that monitor the school at all times. Not only is this critical for maintaining optimal security and deterring any unwanted activity, but it also grants parents the ability to see their child in action during the school day. We do this by providing parents with a "Watch Me Grow" account that they can log into from work, home, or smartphone and see what goes on in our classrooms. There is no better way to ease your mind as a parent than to watch your child learn and interact with others firsthand!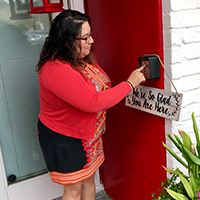 Keypad Access
In addition to our live streaming video cameras, The Apple Tree School is also secured with controlled building access via a keypad system. All of the teachers and staff members at our private school have a unique code by which they may enter the building, as do the parents of our students. Upon enrolling your child, you will be given your own personal code, which you can use to enter the building at your leisure. Guests are greeted by our administrative staff at the door and are asked to present a valid ID before entering.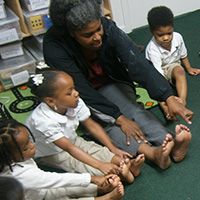 A Trained Staff
Of course, one of the most important aspects of your child's safety at our early childhood education center is a staff of teachers, administrators, and security personnel who are looking out for them at all times. Our safety manager maintains the property and monitors the building during high-traffic times. Apple Tree teachers are passionate about what they do — and have the experience and training to do it well. For us, early childhood education and Christian values go hand-in-hand, especially when it comes to engaging with your children as they learn, grow, and succeed. We have small class sizes to ensure that every student is receiving individualized attention and care throughout the day.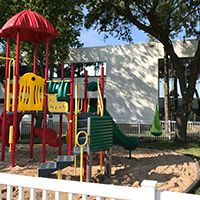 A Clean Private School
Your child's safety is of the utmost importance to us, which means that we maintain a clean, hazard-free learning environment indoors and outdoors. We routinely inspect equipment to ensure its safety. The Apple Tree staff thoroughly cleans the building throughout the day, including restrooms, door knobs, and equipment. As an early childhood education center that teaches infants, preschoolers, kindergartners, and first and second-graders, we know to only use safe cleaning products that do not put your child at risk.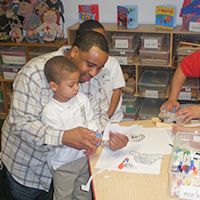 Communication When Accidents Happen
When "ouchies" happen at our private Christian school, parents can expect to know about it before they arrive for pickup. Teachers and staff members report incidents and accidents that happen during the day, whether that be an illness or a simple scraped knee. It's all part of our mission to keep parents in the loop about what happens at The Apple Tree School so they have the peace of mind that comes with knowing their child is safe and cared for.
Enroll Your Child Today!
The Apple Tree School is Houston's Top Rated Local® early childhood education center for children to learn and grow in a safe, private, Christian environment. Feel free to contact us with any questions you may have, and enroll your child today! From the teachers and staff at The Apple Tree School, thank you in advance for spreading the word about our Christian elementary school.