Before and After School Programs in Houston
Enroll Your Child in Our Early Education Programs
An Enriching Environment for School-Aged Children to Learn
Our before and after school programs are intended for children ages five-through-twelve who could benefit from a structured but unrestrictive environment that promotes further academic and social development. To accomplish this, we ensure that all of our programs are centered around a low teacher-to-child ratio of 1:10. Our dedicated staff will go to great lengths to accommodate the unique learning and developmental needs of each student, matching them with planned activities that will benefit them the most. Upon completion of their planned activities, students will choose between a variety of "free-play" activities where they can cultivate their own interests with like-minded friends. Interested in learning more? Contact us today!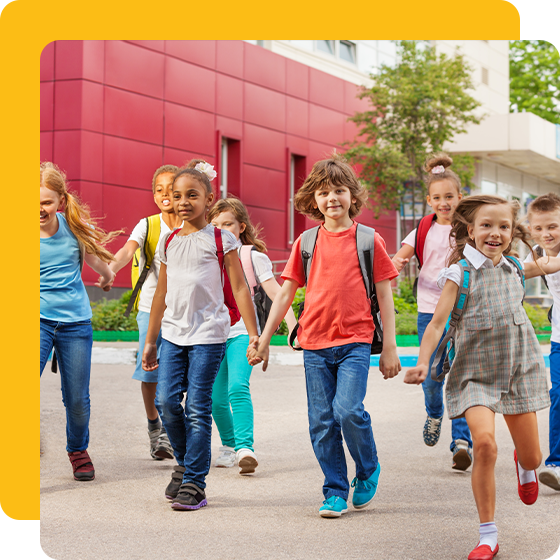 At Our Before and After School Programs, Students Will:
Partake in activities that provide them with structure and learning opportunities
Enjoy "free-choice time," where they get to choose their next activity themselves
Learn valuable life skills like time management, keeping a tidy workspace, and more
Interact with children of different ages and build valuable relationships
Act as role models for younger children, developing a sense of pride and responsibility
Take part in age-specific activities that are beneficial for their learning and development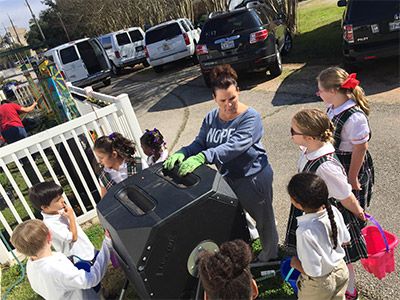 School Age
Before & After School Program/Kdg. – Grade 6
Our school-age program provides an enriching environment for children 5 years through 12 years. The program foundation is based on a low teacher-child ratio of 1;10. We believe that this low ratio is necessary in order to provide the proper care and attention for this group.For our school-age children, we have large spaces which are divided into well defined interest areas. Most importantly, our staff is dedicated to meeting the specific needs of school-age children. Many choices are built into a structured environment. Children decide what activity they wish to pursue. Below is a snapshot of what our alternative school's center looks like during a typical free-play period. Free play, our free choice time, is the core of our curriculum. Free choice time allows the children to act in their own bounds after planned interest activities that provide structure and scheduling for the day.
Free choice time is offered after completion of tasks assigned to the children, such as a simple area clean up. During free choice time we offer the children a variety of areas that each have a variety of activities, helping build independence and self direction.
Quiet Area: Reading books, listening to tapes, working on the computer
Art Area: Cutting, pasting, painting, creating
Game Area: Puzzles, game playing
Home Area: Dress up, set up, office play area, home setting, school playing
Block Area: Building and manipulating structures with large and small blocks
Woodworking Area: Building, cutting, hammering, drilling
Science Area: Animal watching, conducting experiments, planting
Music & Dance Area: Dancing, singing
The Apple Tree School program includes different ages with children from kindergarten to sixth grade interacting together while children are treated according to their developmental and individual needs. Mixed age grouping has proven very enjoyable for the children. The older children can serve as helpers, friends, and role models for the young ones. Our alternative school's after school program will at times group children by age for specific activities such as age appropriate games, special art activities, science and other learning and problem solving projects.
If you are interested in our before and after school program, please contact us with your questions or to set up a meeting and tour!