Give Your Child the Best Early Childhood Education in Houston
At The Apple Tree School, our core values help us create a wholesome and constructive environment where your young one can grow and thrive. By placing an equal emphasis on safety, hands-on learning, rigorous academics, nutrition, small class sizes, and moral and social development, we are able to provide each student with the personalized attention they need. Our teachers and staff are passionate about early childhood education and are thoroughly screened, evaluated, and held to the highest standards to ensure that your child receives the best care and development possible. When you join The Apple Tree School family, you can rest assured that your kid is in good hands. Read on to learn more about our values, enroll now, or contact us today to schedule a tour of our facility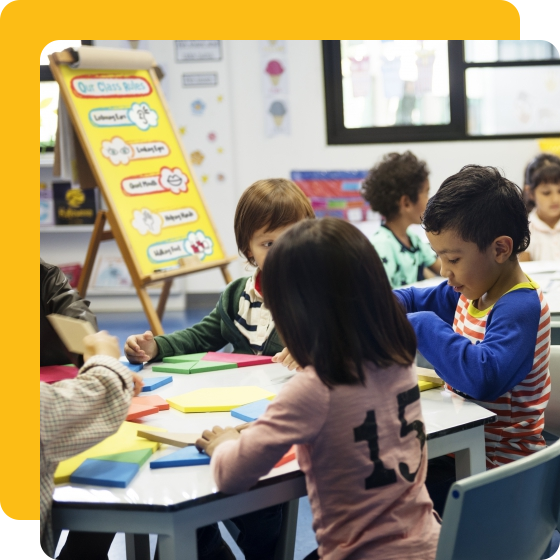 Our Values, at a Glance:
Trustworthy - The best early childhood education starts with the best educators, and our teachers are thoroughly vetted, and continually evaluated to ensure excellence
Hands-On Activities - We break the cycle of repetitive learning from screens and books, providing your child with safe, interactive ways to develop creativity and independence
Healthy and Nutritious Food - We believe every child should have access to a healthy and nutritious diet, but you can rest assured that our students do
Top-Testing Students - Our students boast some of the highest test scores in Texas early childhood education
Small Class Sizes - Our small class sizes guarantee that your child will get the careful, individualized attention that they need
Morals - From honesty and diligence, to fairness and loyalty, we teach our students how to be healthy individuals that contribute to their community.
Read on to learn more about our values, or contact us today!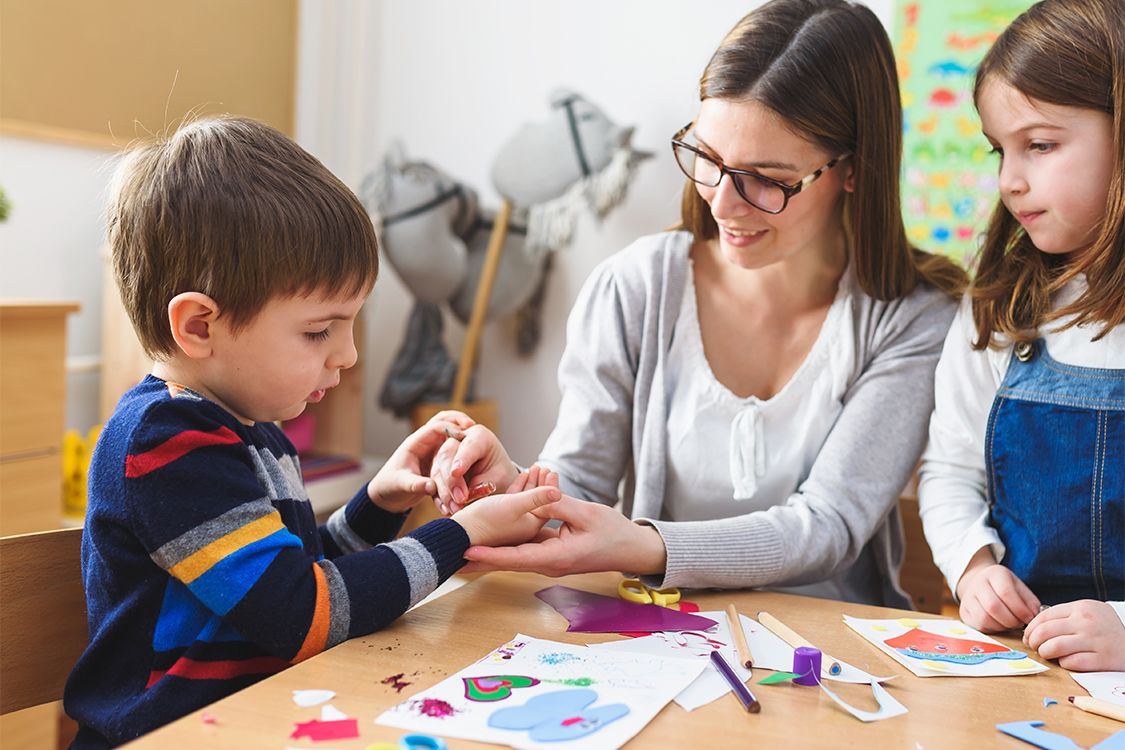 Trustworthy
Every child needs safety and school is no exception. We understand that we work with the most precious part of your life. All of our teachers and staff are vetted and background checked then put through a thorough interview process—with checked references—to make sure that our teachers are not just trustworthy, but the best in Houston. Through our fantastic teachers, we offer rigorous academics to challenge your student and help them thrive, while leaving them the creative space they need to truly develop as individuals. We have the most passionate educators invested in your child's development, education, and growth.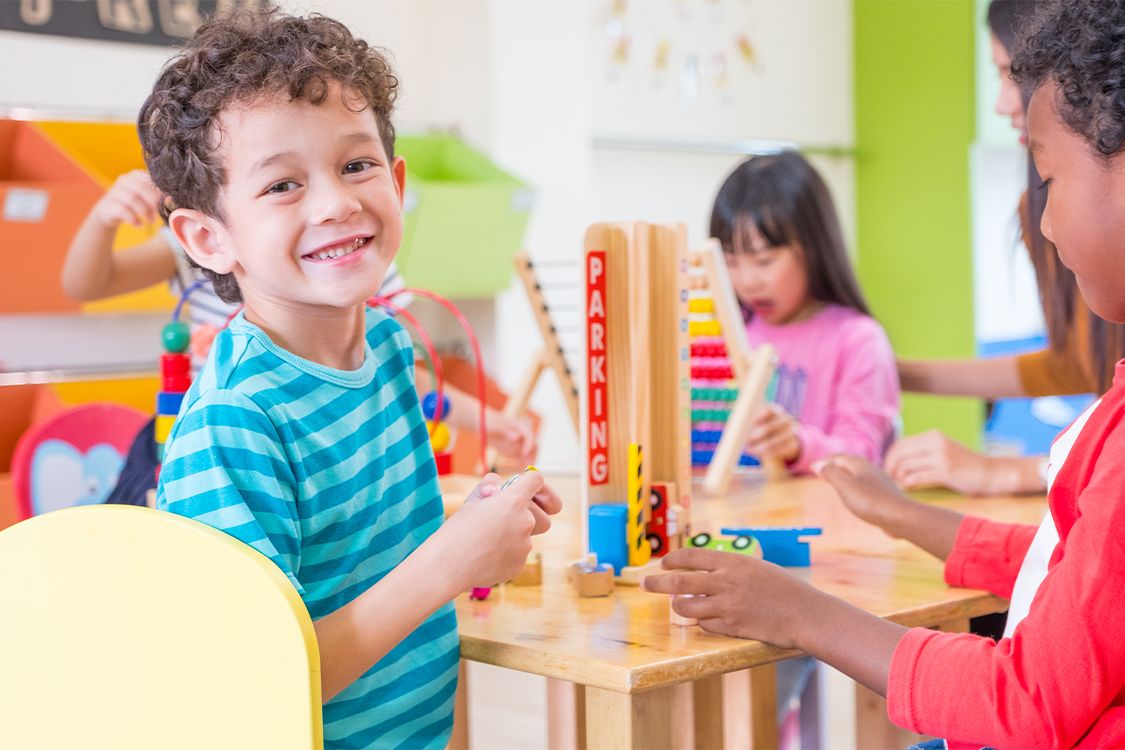 Hands-on Activities
A child needs to interact with the world around them to truly learn. Mistakes must happen for them to develop natural boundaries and learn how to pick themselves up and endure. Letting our children learn, teach each other, and truly hands-on is key to their development. Our goal is to break the mold of children separated from learning by screens and books. Many of our activities are educational play, and we make sure that your child is learning and expressing themselves with their hands on activities to build strong, resilient, and creative individuals ready to confidently thrive in the world we will pass on to them.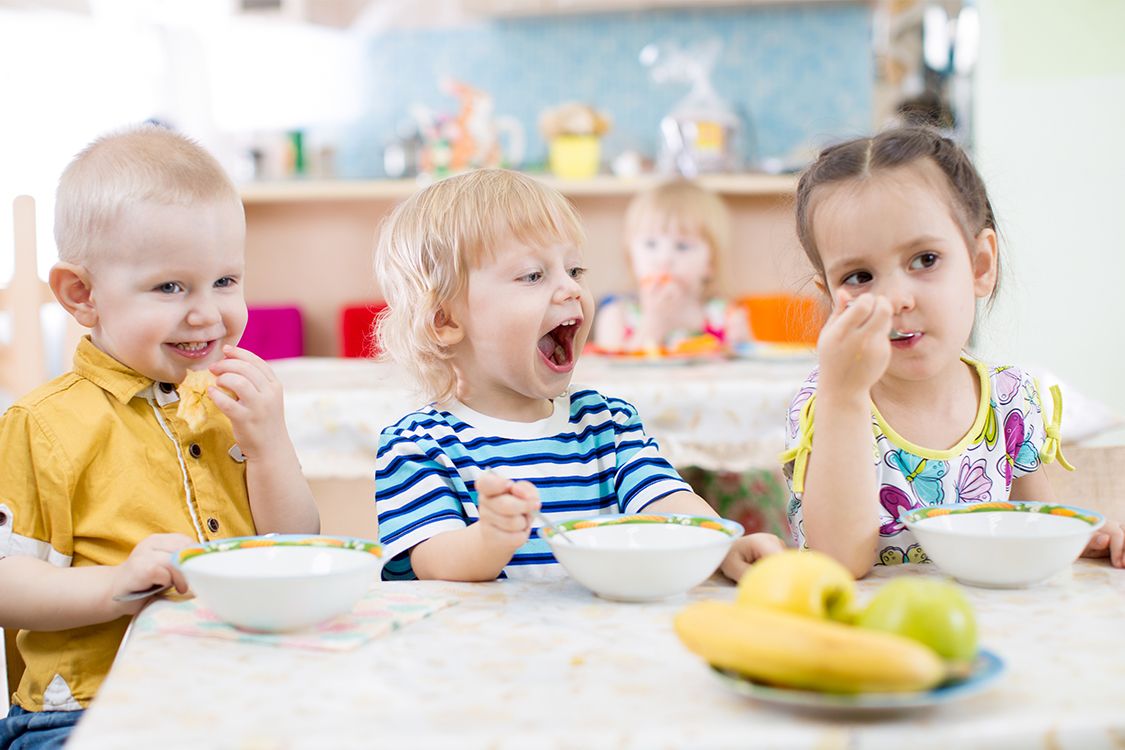 Healthy and Nutritious Food
Studies have shown the tremendous benefits of a good diet for a child's well-being and health at every level. Evidence suggests that a healthy organic diet reduces the rates of eczema and wheezing in children, a key component in avoiding asthma. It also decreases the chances for depression and concentration problems in children (and adults) including dramatically lowered ADD (Attention Deficit Disorder) rates, and improved behavior across the board. Even in prisons where select studies have implemented organic and healthy diets, researchers have seen significantly lower incidents of violence and aggression. All this to say, that we really believe that every child should have access to a diet this healthy. But since we can't change the world with a wish, we are starting with our Apple Tree School. We not only feed organic lunches to our students, we grow a portion of the food ourselves with the help of your children. One of the highlights of our work is most certainly the pride our children show when they first make the connection of their work in the garden to the food in front of them, as they realize what they created and what a little work can bring you.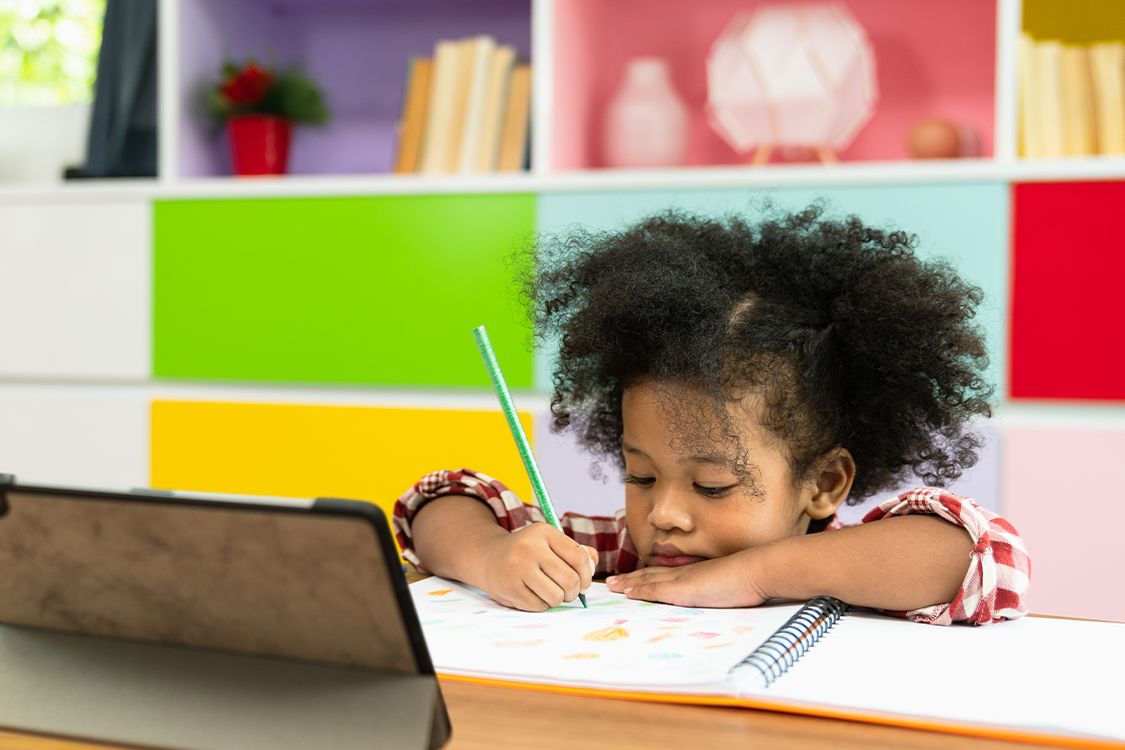 Top Testing Students
With a strong academic environment, room to express themselves, and the best food you can grow, it's no surprise that our students have some of the top test scores in the state. We know that the world isn't based on test taking, but it's a good metric to see how our education and school is adding up to others around Houston. We are incredibly proud of our students' hard work, dedication, and spirit. Seeing them shine in life is our greatest reward.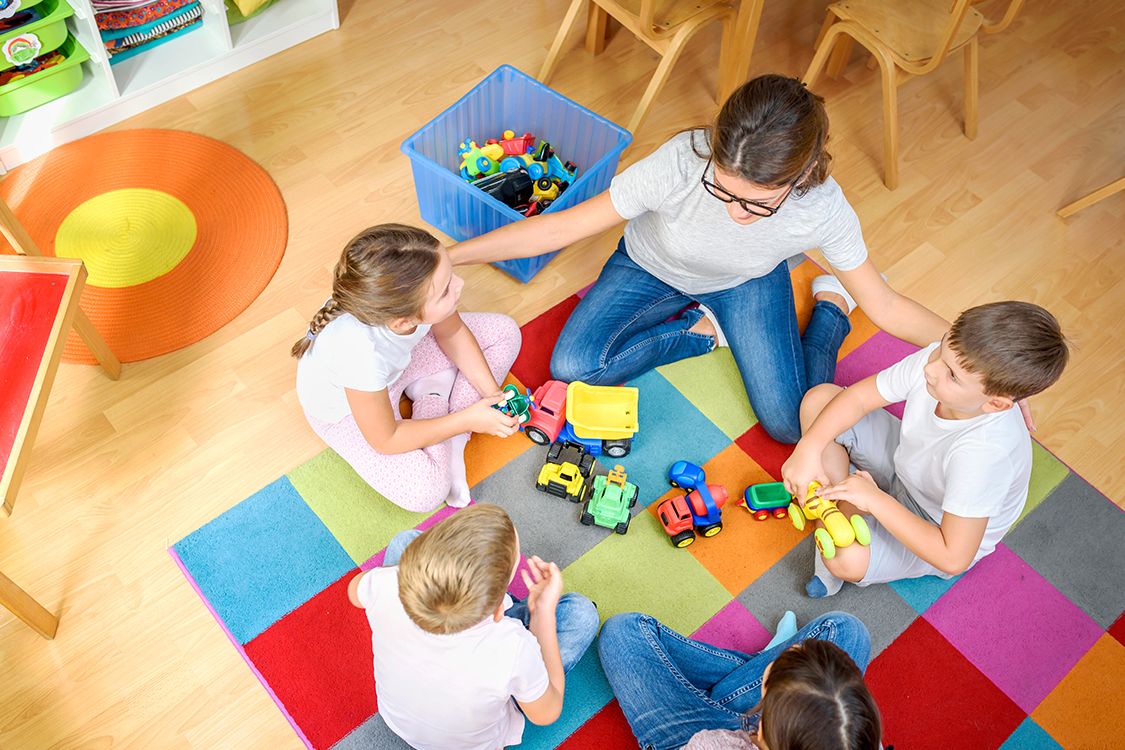 Small Class Sizes
We make sure that our class sizes are made for individual attention. Children are not meant to be lost in a sea of other students. They are meant to get the individual attention that any child needs to thrive. We make sure that every child gets individualized attention for their own needs. We know that blanket education without focused attention is no way to get your child to thrive. Each child is an individual with different strengths and weaknesses. To fully bring out their best, they need to feel that individualized focus and love.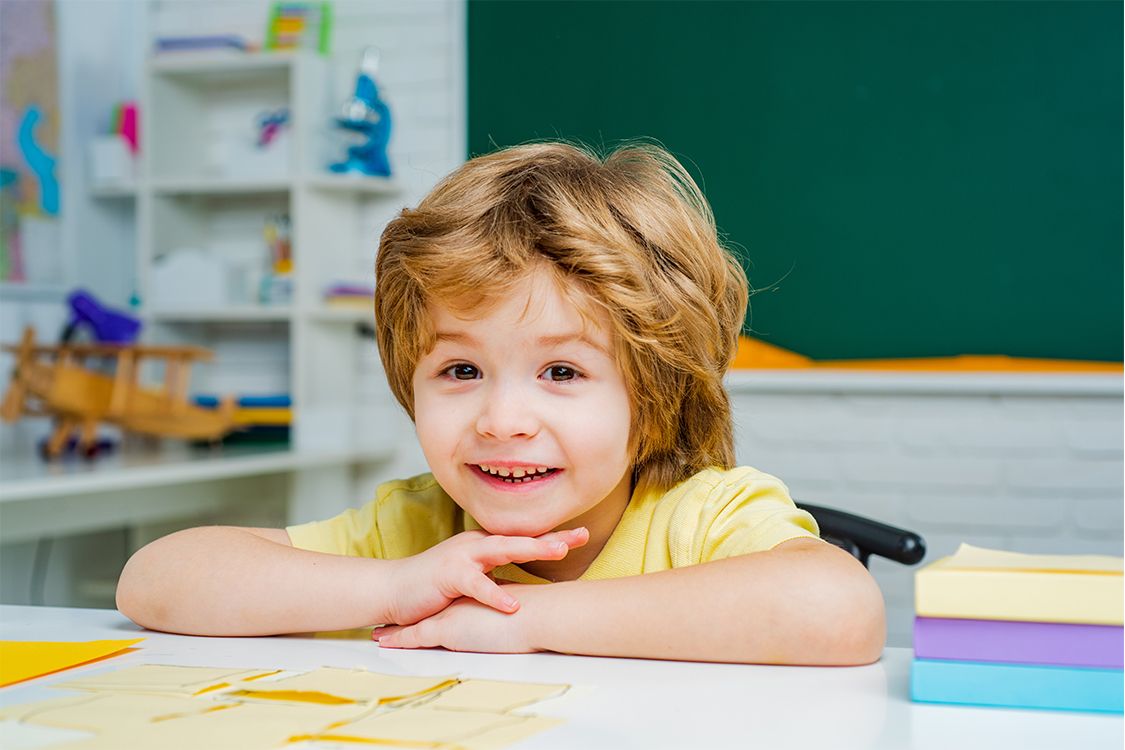 Morals
The world isn't simply about being the best you can be, it's about being a healthy individual that adds to their community. Here at The Apple Tree School, we don't just teach information, we teach a way of being. Our children learn important virtues such as honesty, diligence, fairness, and loyalty. Students read and discuss the Greek fables of Aesop to discuss the morality of the stories and build critical thinking and an admiration for the virtues that will take them far in life.
Our Values
The Apple Tree School is unique. We are an independent, private elementary school that proudly provides the best early childhood education in the Houston area. Our staff goes to great lengths to ensure that we have created an environment for your little one to truly thrive. Enroll today, or get in touch with us to learn more!