Promoting Personal and Academic Development in Houston
All of the instructors at our early education center are dedicated to providing the support, guidance, and compassion that your child needs to thrive. In our Kindergarten program, students will learn the basics of reading, spelling, counting, and addition and subtraction. They will also explore basic geography,science, and the significance that Bible verses have to their life. Of equal importance, our students will develop important problem solving, reasoning, and social skills that are critical to their growth and development. At The Apple Tree School, we know that choosing a Kindergarten program is a big decision, so get in touch with us to schedule a tour or a meeting with a faculty member. We look forward to hearing from you!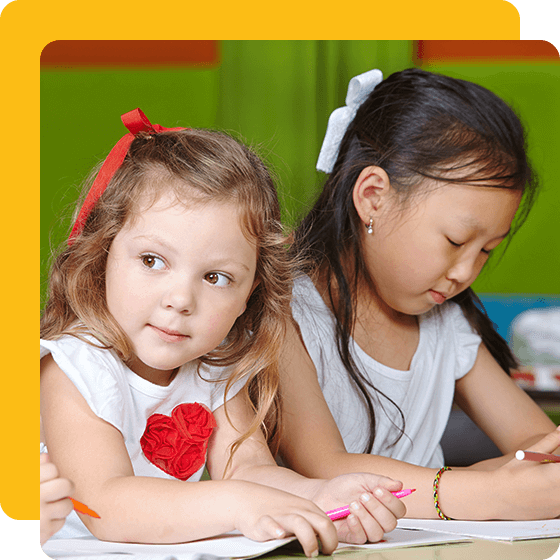 In Our Kindergarten Program, Your Child Will Learn:
Mathematics – addition and subtraction, counting, telling time, and using money
Reading skills - identifying and sounding out words, including words with special sounds
Basic geography - states, countries, continents, and more
Problem solving - introduction to scientific experimentation, comparing and contrasting
Personal skills - following directions, cooperation, collecting information
Values and morals - Bible verses, fairness, respect, accountability, and more
Social skills - interacting in groups, effective communication, a sense of self
And more
Kindergarten
The students in our private elementary school's kindergarten program are equipped with the tools and teaching that they need to thrive. At this crucial point in their development, the Apple Tree staff focuses on teaching them how to read at a basic level, as well as more advanced words, so that they are ahead of the curve as they move on to higher grades in school.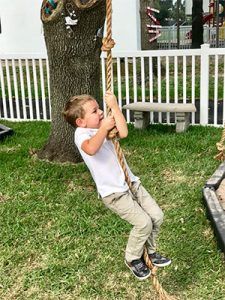 Curriculum
Reading vocabulary naturally grows with each new sound learned. Students will take home readers, learn spelling words, addition and subtraction with additional mathematic concepts, how to count and recognize the from numbers 1 to 100, how to tell time and work with money, the seven continents (including climate, population, economy and culture), and further explore the geography of the United States including capitals, presidents, world leaders, and inventors, and Bible verses.
Throughout the school year, we also cover graphing, predicting, problem solving, the beginnings of scientific experimentation, observing changes, self-concepts, comparing/contrasting, following directions, analyzing, cooperation, collecting information, and story writing.
Enroll Today!
Got questions that need answers? Contact us for more information, a tour, or a meeting. We look forward to hearing from you regarding our excellent private elementary school.